OPERATION VARSITY
24 March 1945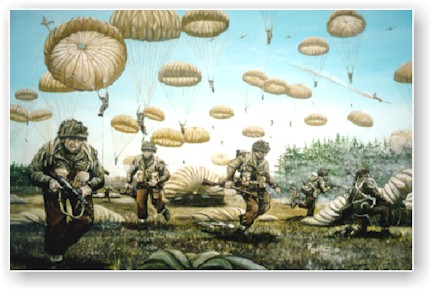 A NEW Limited Edition print by Roger Chabot depicting
the 1st Canadian Parachute Battalion in action during the Rhine Crossing.
Each Print is signed by THREE Veterans of the 1st Canadian Parachute

Battalion who participated in Operation Varsity and other actions during World War II.
A full story of the Parachute Operation and a short biography of the three co-signers also accompany the Print.
Overall sheet size:
20 ½" x 27 ½"

150 Limited Edition prints
with THREE co-signatures $80

20 Artist Proofs with THREE co-signatures $90

30 Special Edition prints
each individually remarked
with THREE signatures $120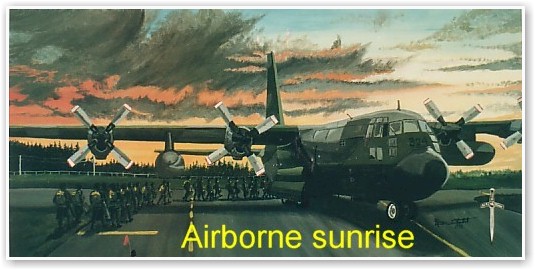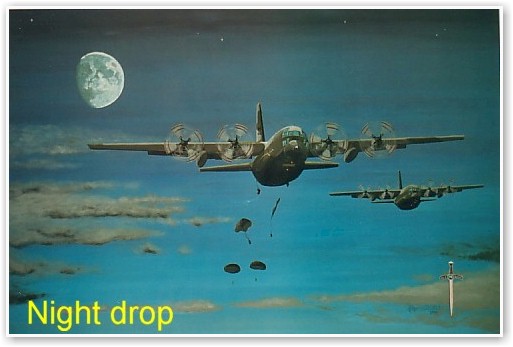 Also available in limited edition prints. Night drop and Airborne sunrise.
Night drop is a series of 180 prints and there is very low inventory left.
Price for Night drop is $70.
Airborne sunrise is a series of 175 prints and is low inventory.
The price for Airborne Sunrise is $65.
Order Now!
In Eastern Canada contact
ROGER CHABOT
E-mail: milart@quixnet.net
1257 Du Bonheur, St-Alexandre, Qc. J0J-1S0

In Western Canada contact