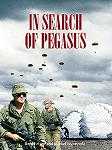 VANWELL PUBLISHING LIMITED

IN SEARCH OF PEGASUS: The Canadian Airborne Experience 1942-1999

by Bernd Horn, Michel Wyczynski

This book is the first substantial attempt to chronicle the entire airborne experience, spanning over fifty-six years. Although often viewed as outcasts and pariahs, Canada's intrepid paratroopers have always represented the best combat soldiers this country has been able to offer. Renowned for their courage, initiative, physical prowess, and indomitable spirit, the nation's paratroopers have always represented the proficiency of the Canadian army.

Aided by 400-plus dramatic photographs and a meticulously researched text, Pegasus opens the history and operational contribution of Canada's airborne forces to the public eye. From its beginnings as 1 Canadian Parachute Battalion in 1942 through the disbandment of the Canadian Airborne Regiment in 1995 and its aftermath it affirms the necessity of parachute capability. It is a tribute to their professionalism and tenacity.

About the Authors

Authors Bernd Horn and Michel Wyczynski are both serving military members, one with airborne service, one in the Reserve. Lieutenant Colonel Bernd Horn has recently completed his Phd in War Studies at Royal Military College, Kingston. He received the Governor-Generalís Gold Medal for academic excellence after completing his MA in 1997. He joined the Canadian Forces in 1983 and was a member of the Airborne Regiment from 1993-95. He is presently serving as special advisor to the Chief of the Defence Staff, Department of National Defence.

Michel Wyczynski is the historian/archivist for the Canadian Airborne Regiment Association of Canada. He has worked in the National Archives of Canada for the past 20 years, primarily in political and military archives. He is the author of over 40 articles on colonial military history, archival methodology, sports history, and on the history of the Canadian Airborne Regiment.
- will appeal to paratroop organizations, regular forces personnel and the general public

- target advertising will be in national media

- articles with focused military publications

- interviews on radio and television

HC 256pp 9 x 12" 400 Colour & B/W photos 1-55125-039-X
SPECIAL PRICE FOR MEMBERS AND ENTHUSIASTS OF REGIMENT
$40.00 (includes GST, SHIPPING & HANDLING)
Reg. price is $45.00 PLUS Tx, S & H
NOTE:
When ordering, You MUST indicate that you or a member or mention this offer to take advantage of this special price
HOW TO ORDER FROM US:
Visa or Mastercard orders may be made by
PHONE 1-800-661-6136
FAX 905-937-1760
Cheque, Money Order, Visa and Mastercard orders may also be made via MAIL
Vanwell Publishing Limited
P.O. Bx 2131 - 1 Northrup Cres.
St. Catharines, ON L2R 7S2
We do not recommend emailing credit card orders to us at this time
Orders are shipped within 5 business days of the time it is received (depending upon availability of selections)
Customer Service can assist you with your orders at 1-800-661-6136